Teaching Approach - Building on Strength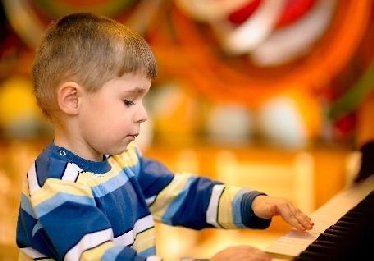 My teaching approach is based on one simple idea – find the particular strengths of a student and develop them.

In music, as in other fields, each student has special talents and abilities, some obvious, many less so, which, once identified, can help unlock the keys to success.
Working with these special talents and abilities I create a curriculum structure for the student designed to enable them to succeed. I generally work with The Royal Conservatory of Music (RCM) piano curriculum, particularly with children and young people. However, for adults, a less-structured course of study is also offered which can be customized to suit particular musical interests or objectives.
Experience has taught me that challenging students to excel often yields remarkable rewards. Setting the bar high rarely results in disappointment. With this teaching approach, students are encouraged to learn more repertoire than would normally be the case using conventional teaching methods. This creates an enthusiastic, engaged student who is always learning something new and exciting and who is far less likely to become bored or disinterested.
The speed of a student's progress enables me to gauge the right amount of new work to assign to ensure that they do not become overburdened.
All students are schooled in the fundamentals of piano playing with major focus on the basics of note reading, rhythm and physical technique. Attention to detail and awareness of stylistic nuances are also emphasized to develop musical maturity and musicianship. Despite the rigour of piano study, I insist that the lesson experience must be fun and engaging.
Performing and sharing their music with others helps students foster self-esteem, confidence and poise. It also stimulates a desire to improve and grow as a musician. To this end, we hold informal student recitals (usually twice yearly) in which students are encouraged, but not required, to perform before family and friends.
As our students advance, we encourage them to participate in music festivals. We also prepare those students wishing to do so to take Conservatory examinations.
As Dorothy DeLay, the great American violin teacher, said, "Children become what they are told they are."
Everything we do in our piano teaching is guided by the precept of positive reinforcement.
We constantly endeavour to provide the encouragement and affirmation upon which students of all ages thrive.
JALUVKA PIANO SCHOOL
Niagara Falls, Ontario


Tel: (905) 295-6809